Generation Y in the workplace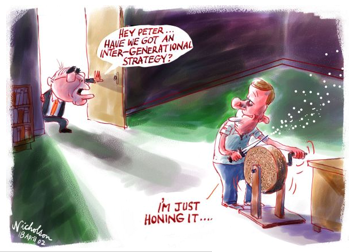 MSN has an interesting article about Gen Y in the workplace.
Employees under the age of 29, also known as Generation Y, expect their employers to provide more benefits and other perks than their older counterparts, according to a new survey from CareerBuilder.com and Harris Interactive. Gen Y workers want better pay, a flexible work schedule and company-provided BlackBerrys and cell phones.
generation y
entitlement
Labels: culture, life (poetry in the ordinary)