The bells! THE BELLS!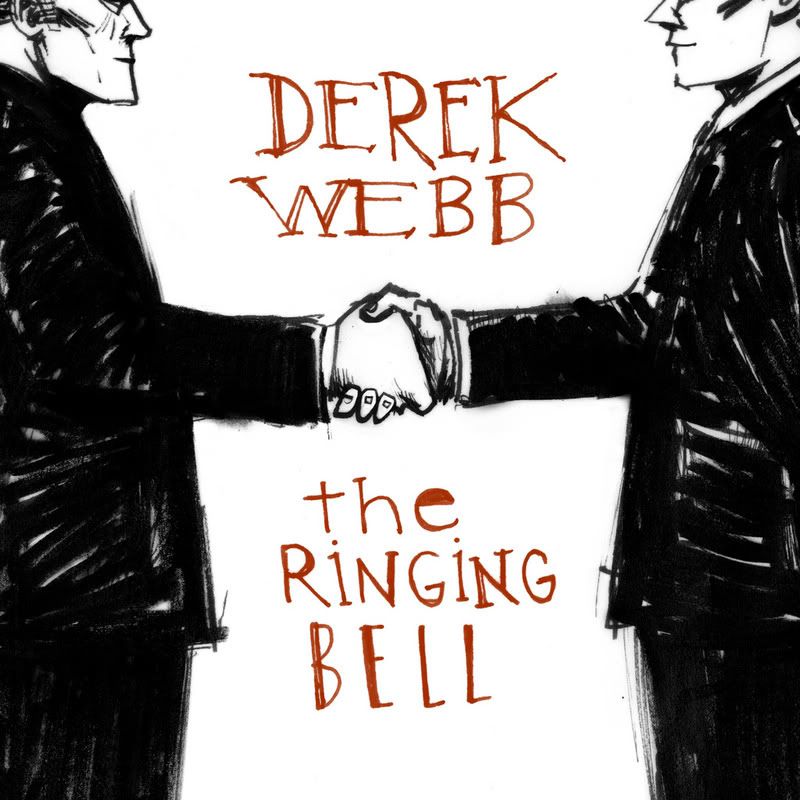 As those who know me could testify, I am a Derek Webb fanboy. Ever since I heard his clever songwriting on the Caedmon's Call album

40 Acres

, I've been hooked. He's been riding solo for a few years now and on May 1 he'll be releasing his newest album

The Ringing Bell

(Amazon link).

Derek has always been quite creative with promoting his music and this release looks like no exception. Sure, you could pre-order from Amazon for thirteen bucks. But before you do, take a look at theringingbell.com and you might change your mind. (Sidenote: that last line is ridiculous but I don't care. I am helping a bald guy sell his music.) If you pre-order from theringingbell.com you get an immediate download of the music, a physical copy of the album, and an autographed graphic novel. Take a peek at the novel and listen to some of the tunes over at theringingbell.com.

On a semi-related note, what is the difference between a graphic novel and a comic book?

P.S. I love the cover art for this album.

Labels: music