Unto us a son is given...
...and his name is Hugh Caleb Cash Downey. He was born at 6:12 am on May 11th. He weighed 9 lbs and measured in at 19 1/2 inches.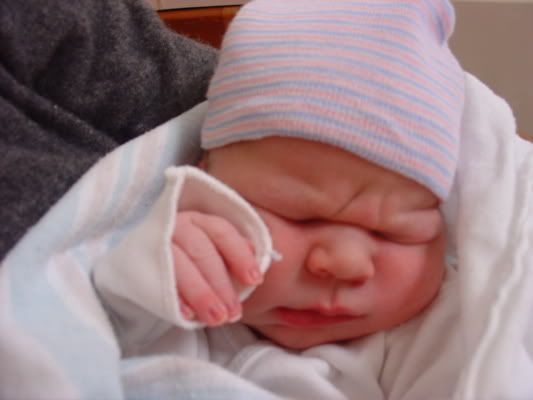 We arrived back home on Saturday afternoon and have been enjoying lots of family time. Adelaide is doing well getting getting used to having a baby around. Here's a shot of us all together.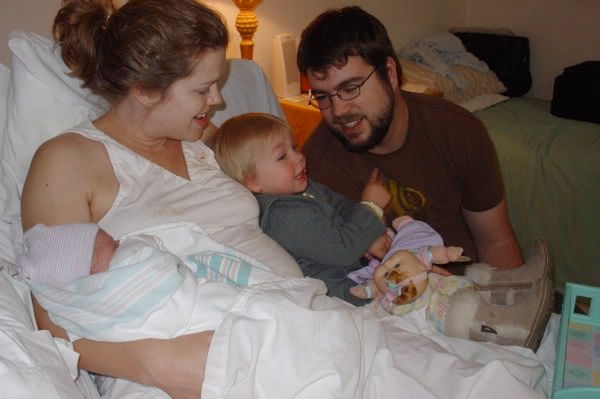 I'm thinking about elaborating on Hugh's full name if the mood strikes me. In the meantime, thanks for all your encouragements, love and prayers.
Labels: life (poetry in the ordinary)